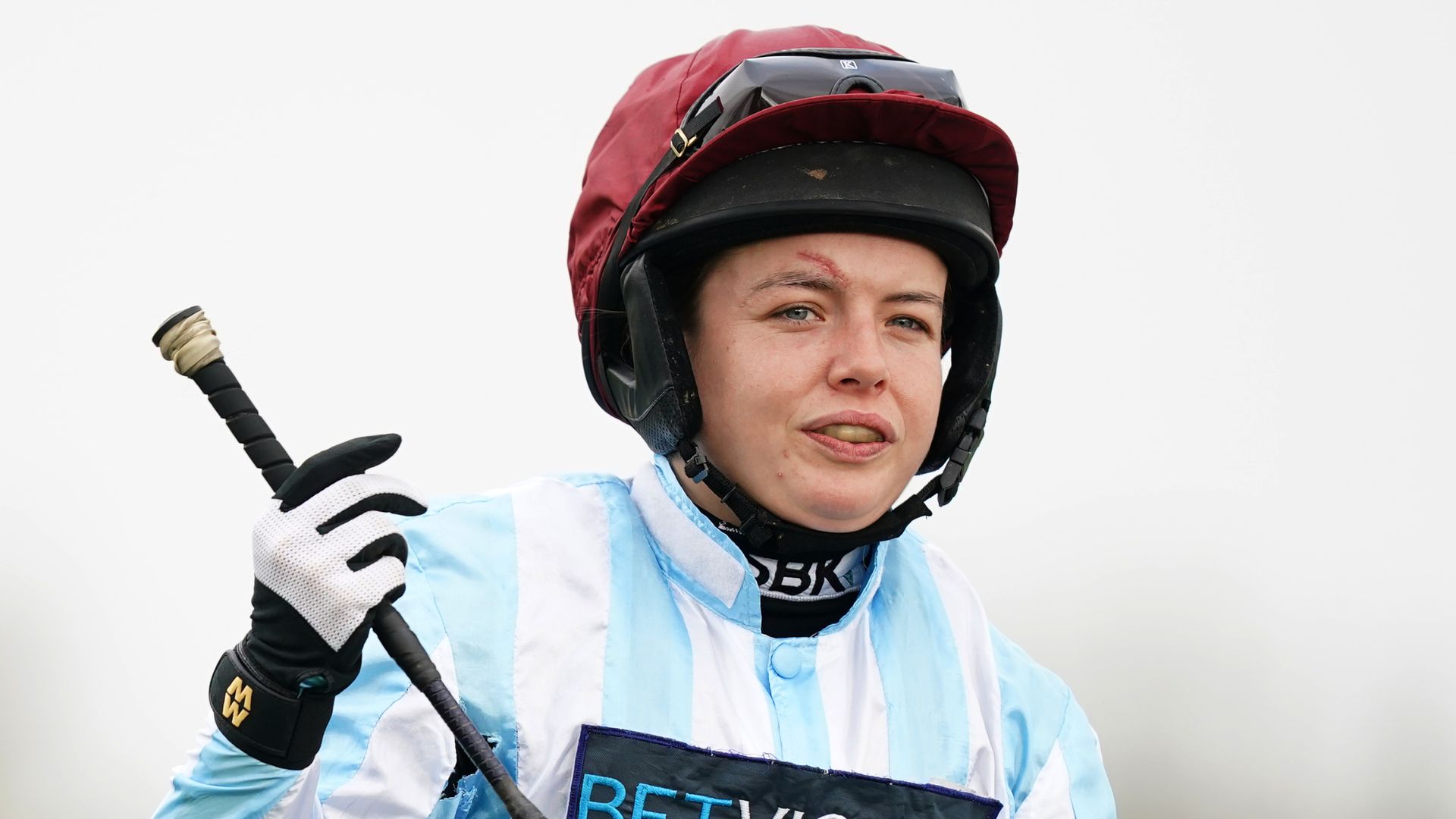 Page Fuller has revealed she suffered a mini-stroke during a race at Fontwell last week, which left her blind in one eye when jumping a fence.
The jockey pulled her horse Touchthesoul up early at the Sussex track on Friday after jumping just one obstacle, with the 27-year-old struggling to see out of her right eye.
An MRI scan in hospital revealed a tear in the arteries in her neck, caused by a fall at Plumpton last month, had led to a blood clot.
Reflecting on the incident at Fontwell, Fuller told the Racing Post: "I jumped off feeling absolutely fine, but then felt a bit funny and couldn't really see anything on my right side.
"I was down the inside and couldn't see any of the horses to my right. I looked round and could see them with my left eye, but not my right eye.
"Coming into the fence, my vision went right down and I could only just see it, but, luckily, the horse was a bit of a life-saver and got me over. When I went to pull him up, I realised my right arm was weak and in spasm with pins and needles."
Fuller is planning on a period of rehabilitation at the Injured Jockeys Fund's Oaksey House and admits she does not know what the future holds long-term.
"At the end of the day getting my health right is the priority now," Fuller said. "Things will depend on how the artery heals.
"It's going to be a long process, but I'm going to have the right people around me with Oaksey House. I feel confident I haven't had any significant effects in terms of dexterity, so hopefully I can get back to normal, but you can never take that for granted.
"When you say stroke, it sounds awful because strokes can be awful, but I'm hoping – the way everyone is talking about – I'm at the less-severe end of what it could have been."